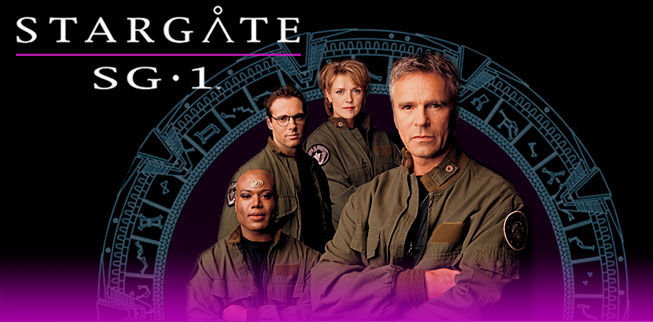 Welcome to The All New Star Gate Command Division of Clan CMSF
The Adventure Begins NOW !!!




If you are Wondering what the Star Gate is here is a Briefing;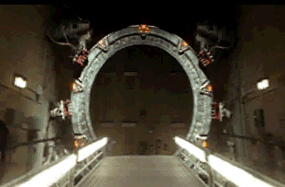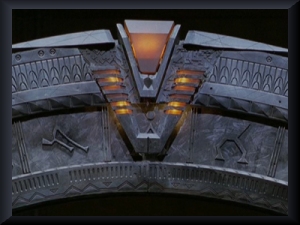 The Stargate is a round portal that can instantaneously transport an object from one point in space to another by generating an artificial wormhole. A wormhole is created between any two Stargates when one Stargate dials the address of another Stargate. A Stargate uses 6 of 38 symbols, representing star constellations, to locate another Stargate and then uses a final 7th symbol, unique to each Stargate, as its point of origin.

All together, the Stargate contains 39 symbols, one of which represents a point of origin unique to that Stargate, and has 7 chevrons that are used to lock on to Stargate symbols and dial another Stargate.
Gate Activation & Composition: The Stargate is made of a quartzite metal not found on earth called (Naquada). Naquada is found on the planet in the movie (Abydos) as well as several others that the gate leads to. The metal is the only known element that absorbs (and energizes with) neutrinos. Somehow, when energized with neutrinos, the gate forms a stable artificial worm-hole with another gate. It will not react with any other substance -- radiation, particle bombardment, fire, pressure, etc. The inner dial of the gate turns like the bevel of a watch. There are 39 symbols on the dial. When the dial is turned to seven of the symbols in a certain order (like a combination lock) it activates the gate between Earth and the planet to which that combination correlates. The combinations, as set up by the creators of the gate, correspond to the points needed to vector a location in three dimensional space where the planet resides. The last symbol is always the point of origin.

All SG Teams are Being assembled at this time
The "SG" designation denotes that the team is a part of the StarGate program, while the number following the StarGate designation is to distinguish between separate StarGate teams. Certain teams have special duties within the StarGate program. Listed below are the team designations.

SG1 - First Contact Missions & Exploration
SG2 - First Contact Missions & Exploration
SG-3 - Marine combat unit
SG-4 - Marine combat unit
SG-5 - Marine combat unit
SG6 - Marine Combat Unit
SG-7 - Scientific Corp.
SG-8 - Medical team - This team typically will travel accompanied by SG-3 during medical emergencies.
SG-9 - Diplomatic Corp.
SG-10 - Engineering Corp.
SG-11 - Engineering Corp.






| | | |
| --- | --- | --- |
| Position | Name | Rank |
| Division Leader | CMSF-Luceid | |
| Co Leader 1 | | |
| Co Leader 2 | | |


SG-1 Commanding Officer

SG-1 Executive Officer

Squad Leader

CMSF-Dragon

SG-1

SG-1

CMSF-GhettoDUDE

SG-1

CMSF-Resan

SG-1

SG-1

SG-1

SG-1

SG-1

SG-1
| | | | |
| --- | --- | --- | --- |
| SG-2 Commanding Officer | SG-2 Executive Officer | Squad Leader | SG-2 |
| SG-2 | SG-2 | SG-2 | SG-2 |
| SG-2 | SG-2 | SG-2 | SG-2 |
| | | | |
| --- | --- | --- | --- |
| SG-3 Commanding Officer | SG-3 Executive Officer | Squad Leader | SG-3 |
| SG-3 | SG-3 | SG-3 | SG-3 |
| SG-3 | SG-3 | SG-3 | SG-3 |